BACK TO FDA LABEL HQ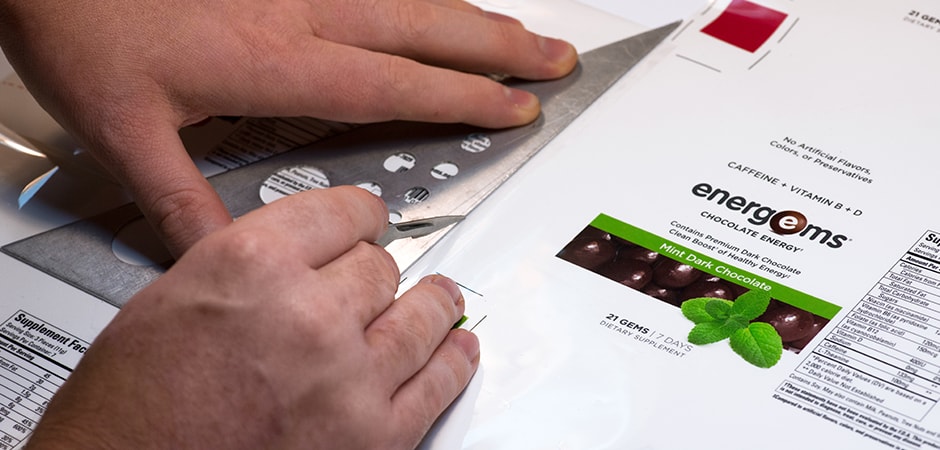 FDA Label Changes: An Opportunity to Super-Charge Your Brand
This past May, the FDA announced the activation of new, major label changes, affecting consumable products companies of all stripes and sizes. For the first time since 1990, the FDA is requiring all consumable products companies to update their nutrition facts labels. (But hey, you probably had nothing else to do, right?)
As we've written about previously, the changes comprise a host of elements, from larger, easier-to-read font sizes to updated information about nutrition science to realistic serving sizes. The immediate benefits from these updates include greater transparency, which translates into a better-educated consumer. Making your labels more easily digestible marks you as an advocate for your customers with a vested interest in their purchase experience.
But more importantly, every company affected by the changes has a golden opportunity to step back, take a holistic view of their packaging and ask themselves this question: "How hard is your packaging working for you to drive repeat purchases and brand loyalty?"
The fact is, every aspect of your packaging contributes to how well you're communicating – and building trust – with your customers. That's critical in an increasingly complex and challenging marketing environment.
Data from a 2015 survey of 2,000 consumers and 200 packaging experts by paper and packaging supplier WestRock show that packaging improvement is the most impactful action a brand could take to build consumer trust.
Here are three important variables that can turn consumable goods packaging into a powerful brand asset (and turn you into a hero in the process).
Consumers need to feel confident that consumable-goods packaging is safe and reliable. The WestRock survey revealed that more than 80% of U.S. consumers say safe packaging leaves them more favorably inclined toward a brand, with a greater likelihood of purchasing those products and recommending them to friends.
The Retail Experience. CPG companies face a complex and fast-changing retail environment. Despite the popularity of online shopping, brick and mortar locations are holding strong. In fact, the in-store retail experience claims higher mindshare (78%) than online shopping (22%), according to WestRock. More importantly, 66% of consumers tried something new because of an eye-catching packaging design, while 60% of consumers re-purchased a product because of packaging functionality, according to the survey.
Not to be overlooked, sustainability in packaging is essential. Some 98% of consumers surveyed indicated it is extremely or very important to their view of a brand. While packaging design plays a central role in consumer choices, the ubiquity of environmentally aware customers calls for heightened awareness of packaging sustainability, according to TerraCycle, which collects and repurposes post-consumer waste products through national, brand-funded recycling programs.
The new labeling mandates from FDA may loom as a major undertaking. But far-sighted, innovative companies will treat the new mandates as an opportunity to super-charge their brand equity with a fresh look at their packaging. Packaged products stand on the front line of sales. If a thorough re-assessment and redesign of your packaging could have a measurable impact on loyalty and repeat purchases, why wouldn't you do so?
Retail and online are the battlegrounds for consumer attention. Now you have the perfect excuse to give yourself a strategic competitive advantage.
Contact us today and learn how one of the most trusted names in the packaging industry can help you super-charge your brand appeal as part of your label change update.
---