Comp & Prototyping
At Coloredge, we don't focus on just one step of the prototyping process. We focus on all. Because there's way more to beauty than meets the eye.
Our studios in New York, Atlanta and Los Angeles — and their experienced teams — enable you to bridge the gap between vision and market fulfillment, guiding you through critical choices along the way. We deliver across the entire comp application spectrum: high-end prototypes for approval, durable package comps for focus groups, volume product runs for marketing testing, and color correct hero packaging for broadcast and print.
ONE PACKAGE,
A THOUSAND POSSIBILITIES.
Color Studies
What is your brand's — and your package's — true colors? It's not just an existential question. To answer it literally, we'll explore dozens of options, in a direct imaging setting — because some variations are too subtle even to be seen on a screen.
Substrate Testing
On the surface, a lot of ideas seem great. But when you're dealing with actual surfaces, not all are ideal. We do extensive testing of every substrate with whatever ink or material will be matched with it. How will a textured surface absorb color? How will it affect ink gloss? And how, for instance, will different weights of stock affect a crease?
There's a match made in heaven for every package. We find it, so surface, shape and graphic elements can live happily ever after.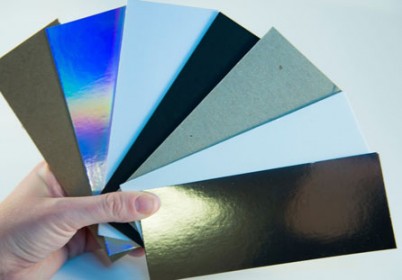 Structure Testing
With package structure so essential now to stand out in retail environments, the envelope keeps being pushed as to what's possible. We make sure your exciting new packaging can be pushed, pulled, shipped, stacked and anything else it requires. Getting it right is a unique alchemy of art and engineering, and Coloredge excels at both.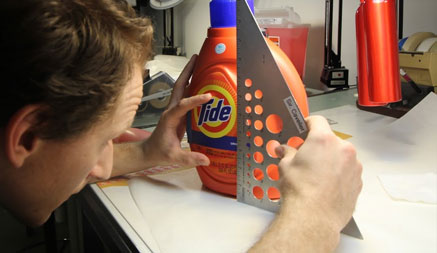 Airbrushing
At Coloredge, a one-of-a-kind finish isn't really a finish. It's an exciting beginning — a foundation for a world-class package. At its most essential level, our spray work begins with our artisans and their unmatched expertise at creating custom colors, matching tints, and perfecting finishes. Taken to a higher level, it's working with complex metallics, pearlescents, and translucents to create vibrant and lasting results.
Model Making
There's supermodels in the comp business too. We make them every day — for designers, ad agencies, and CPG companies. From acrylic, plastic, aluminum, paper, glass, and more, we bring your vision to life to create amazingly realistic and inspired production-quality prototypes.
Through initial concept renders of both primary and secondary packaging right through actual build and/or 3D rendering, our designers, artists, and craftsmen employ decades of experience combined with a pulse on the newest technologies.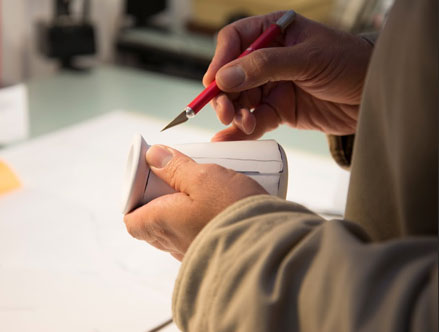 CGI / VIRTUAL RENDERING
For a flawless rendering of your packaging, our CGI virtual environment is a perfect environment to accomplish that. Or explore design possibilities. Or simplify versioning.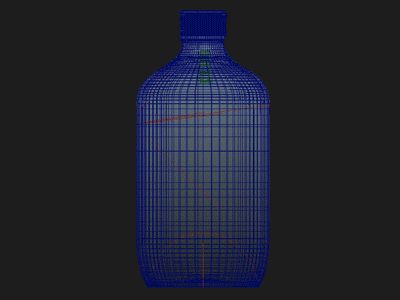 REAL-WORLD PACKAGING,
BY WORLD-CLASS EXPERTS.
Labels, Foils, & Transfers
Labels do the heavy lifting on your packaging, but we work to lift them to an inspired level. They can be printed many ways, like digitally, direct imaging, and silkscreen – on many different media, like clear labels with vibrant opaque graphics on a crystal clear opaque stock.
Foils can bring sophistication to a package. Or excitement. Or mystery. From Hologram designs to matte/gloss effects to custom matching, we produce foils that help products fly off shelves.
Transfers are an exercise in transformation. For your package, to generate impact, and for us, as a process: we transform countless foils, metallics, and custom color inks into graphics you can apply to any surface.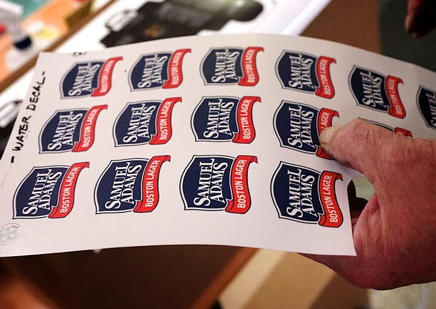 Embossing
Coloredge executes all embossing plates custom and in-house, assuring the highest level of control and encouraging innovation. A traditional emboss is the right route for some packaging. A faux — or liquid — emboss, built up with layers of clear ink, offers intriguing possibilities. And a blind emboss (simply embossing on plain stock) can be an elegant solution. All add depth and complexity to your packaging.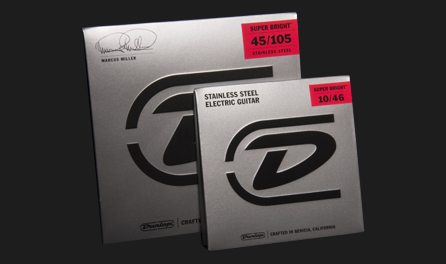 Bottles, Tubes, Boxes,
When it comes to your product's actual container, you can go classic, modern, or together we'll explore solutions way outside the box. You bring a challenge, we'll find an answer that exceeds expectations. Our master craftsmen develop one-off containers that can undergo extensive testing. We fill, seal, crimp, fold and stretch until it's ready to test in real world environments.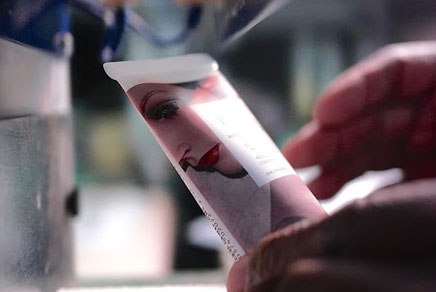 Shrink-Wraps
Coca-Cola, one of the world's largest brands, and largest user of shrink wraps, trusts Coloredge exclusively to do their work. Our shrink-wrap work for them solves a key challenge of the job: executing complex distortions of files and images onto wraps of all sizes and shapes. The result? Always custom. And always perfect. Isn't that refreshing?
Coloredge also gives you the option to print "second surface", on the inside of the wrap, to protect the ink and increase durability.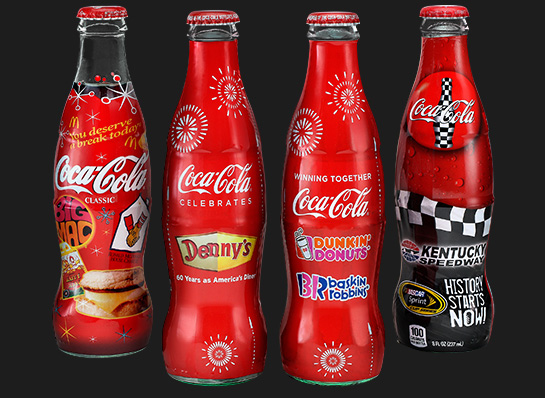 Vac Forming
A custom product deserves a custom presentation, and custom protection. We make true vac forms from plastic or Mylar that showcase your product and deliver it to your customer in optimal condition. For less critical applications, we also make trays in any size.