As the retail industry is shaken up by changes in consumer trends and demands, a new form of retail has come to light that might just change the face of the retail industry forever. Pop-up shops are now ubiquitous in many cities around the world, with astonishing results stemming from the impermanence. Since we at Coloredge are all about branded environments, we have had a hand in creating many stellar branded environments and pop-ups, and with the end of the year just around the corner, we decided to highlight some of the most memorable pop-ups shops from all over the world. In no particular order, these are our top 5 pop-up shops that are leading the way into a stellar new year.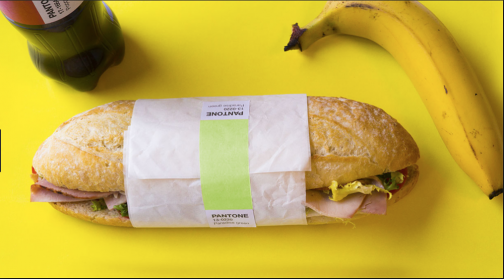 To start, we begin where most projects do: the color. For the universal color reference, Pantone, branded environments go hand in hand with color palettes. For two years in a row, the Pantone Cafe in Monaco serves as a full service dining establishment replete with colorful foods, drinks and décor. The cafe's website describes how each item available corresponds to a matching hue, in both look and name. Not only does this cafe looks delicious, now visitors can taste the vibrancy.
The next pop-up we can't stop thinking about came in as a guerilla marketing tactic that in many ways was a hit. Shoe company, Payless opened an unsuspecting footwear pop-up under the guise Palessi to convince social media influencers that Payless shoes are in fact top dollar quality. According to the website, the Palessi experience was by invitation only, where items cost anywhere from $200 to $700 when they normally cost just around $20. Not only raising brand awareness, but also raising just over $3000 in the first few hours of business, Payless definitely stole the show with this pop-up.
*Just a note, the purchases were refunded and the influencers able to keep their purchases, with the purpose of the experiment being the cultivation of footage for marketing purposes and to highlight the fact that beautiful fashion can be acquired without spending top dollar.
The third pop-up in our lineup is the Egg House. With this six room, interactive experience setting up shop in New York City this year, it demonstrated that life in New York might not be what it seems, especially for Ellis, the young egg. The pop-up ran through April and May of this year, and showed us that not all pop-ups need to sell you something to be smash hit. Ellis the egg will soon expand his horizons with a pop up in Los Angeles early next year.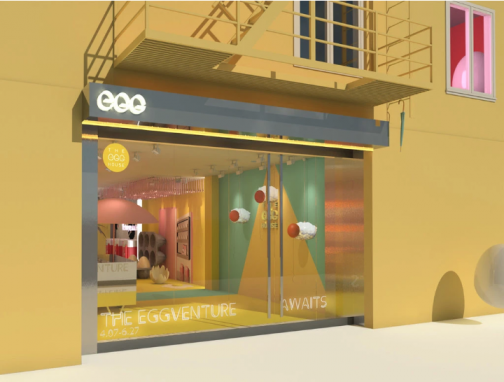 Next, we travel to Syracuse, New York where Orange Vessel Co. launched a themed pop-up selling the public on not only craft beer, but on craft beer growlers. The idea came to founders Steve Tarolli and Rob Englert when they realized that people love craft beer, and "people who enjoy beer as a premium product might want a premium jug to carry it in," (Syracuse.com). The pop-up lasted for just over a month, with the brand enticing consumers to visit by offering a discount from the online price, a common practice in today's pop-up retail industry.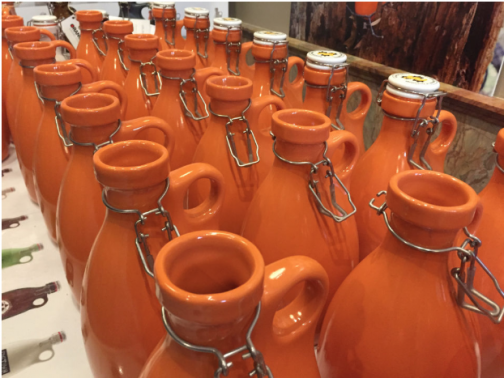 To round out the selection, we take a stroll Midtown Manhattan in New York City where visitors to this pop-up got a once daily, month long dose of J.S. Bach. The Bach store, created by the Julliard trained pianist, Evan Shinners aims to make live Bach more accessible, but for Mr. Shinners, is also a marathon (NYT). For one month only, Mr. Shinner plays five hours of Bach's music every single day, with the occasional guest performance. While this pop-up aims to expose more people to the wonders of Bach, certain goods are indeed available for purchase, with brain shaped stress balls, t-shirts and even condoms ready to be taken away as mementos of this temporary, but extraordinary experience.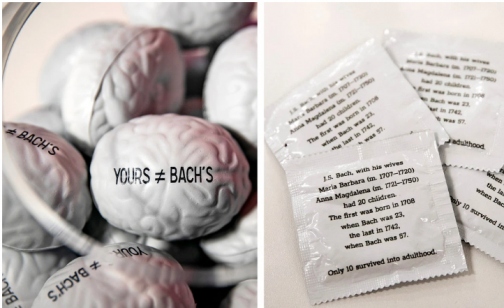 As this year comes to and end, we revere all the wonderful pop-up shops and branded experiences that materialized, and look forward to the world of possibilities ahead of us and the industry. Partner with Coloredge to create a branded environment that the world will remember for seasons to come.
---