Coloredge in Your Corner:
Your Expert Partner for the
New FDA Label Changes
If you've been losing sleep over the new Nutrition Labeling Education Act (NLEA) guidelines that were recently announced by the FDA, you're certainly not alone. Changes like these don't come along often, and are sure to trigger countless questions and concerns. But don't worry - Coloredge is here to help! We're ready to do the heavy lifting and help you tackle the new FDA label changes head on, helping to eliminate those bags under your eyes.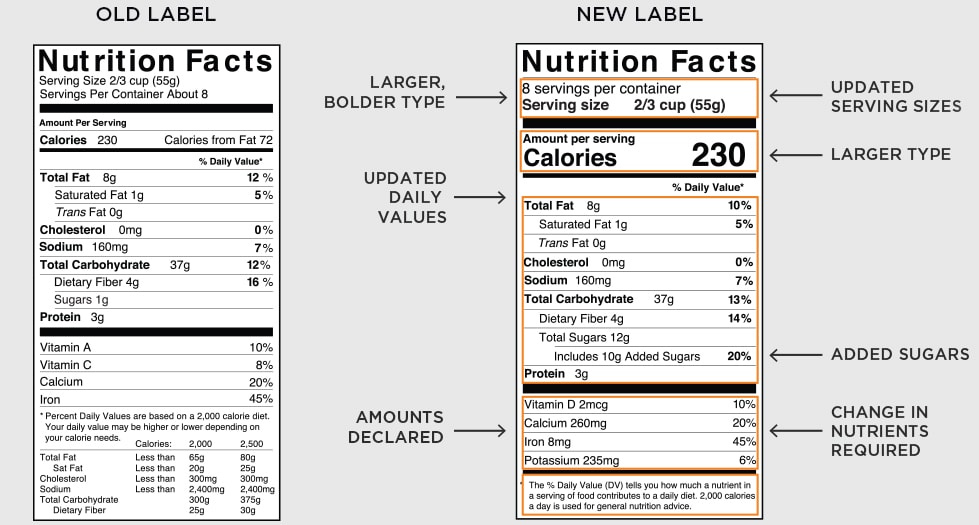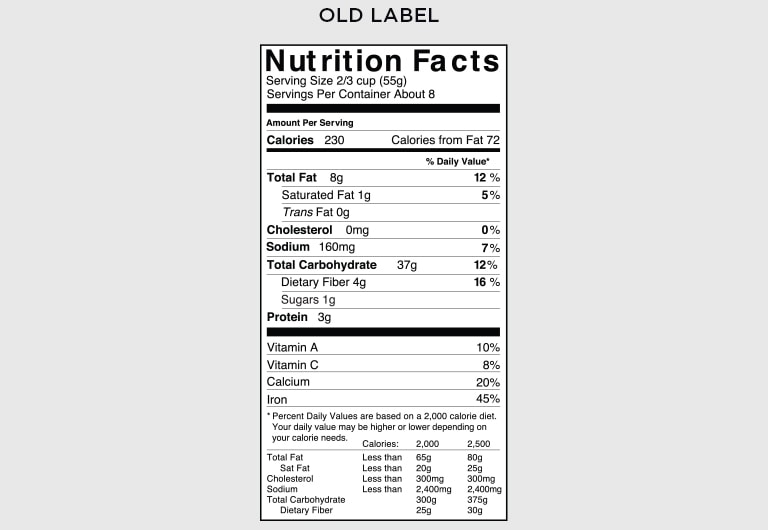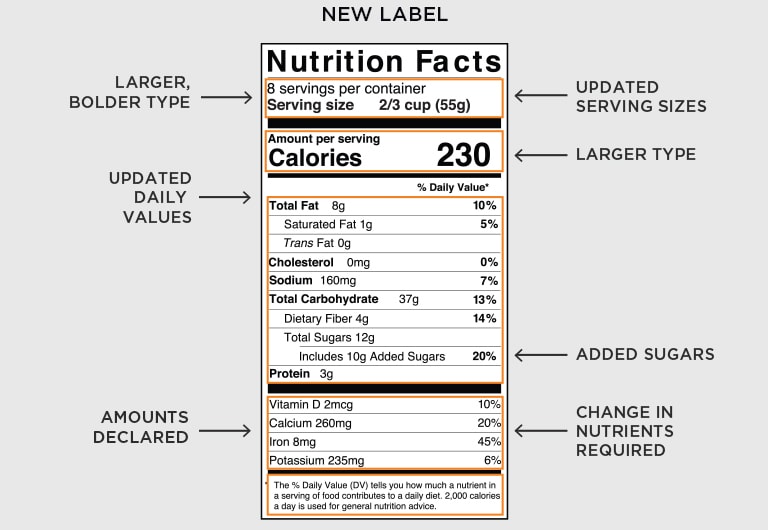 CH-CH-CHANGES
WHO (is being affected)?
Do you sell consumable products? Do your packaging labels have Nutrition Facts?
Then, the answer is YOU, my friend!
WHAT (is actually changing)?
Refreshed design (e.g. bolder, larger fonts, new footnote and dual labeling)
Updated information about nutrition science (e.g. updated daily values and added sugars)
Updated serving sizes and labeling requirements for certain package sizes (e.g. realistic serving sizes)
WHERE (are these changes required)?
The US of A. If you sell consumable products in the U.S., then it's time to update your labels.
WHEN (must this all be completed by)?
All labels must be updated by July 26th, 2018! Unless your company makes less than $10 million a year, that is. If that's the case, you get an extra year to get with the program.
WHY (is this happening)?
The new guidelines provide greater transparency between product owners and consumers, and allow the consumer to become better educated on the items they are purchasing. Essentially, the new labels are easier to digest.
HOW (is this all going to get done in just two years)?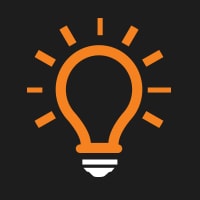 The Coloredge Solution
While this may seem like a reason to reach for the Pepto Bismol, the new label guidelines actually create a special opportunity for companies to enhance their branding and deepen the connection with their consumers.
That's where we come in. As a leader in the packaging industry for over 30 years, we offer unmatched experience in the field. From discovery and workflow to technology and implementation, we will work seamlessly within the unique contours of your creative, labeling, and packaging development processes - even helping you to better manage your assets.
Read all about it!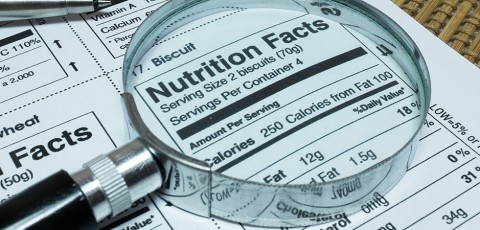 Download PDF: Coloredge FDA
Label HQ
August 17, 2016
As if you don't have enough to worry about, the FDA recently announced new guidelines that require all consumable…
Read more
Download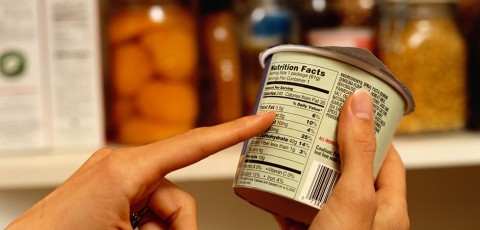 FDA's Looming Label Changes, and How Coloredge Can Help
August 15, 2016
In May, the FDA announced the impending doom many CPG companies were concerned about: FDA label changes.
Read more
Download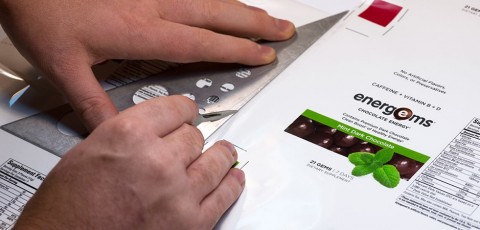 FDA Label Changes: An Opportunity to Super-Charge Your Brand
August 12, 2016
This past May, the FDA announced the activation of new, major label changes, affecting consumable products…
Read more
Download